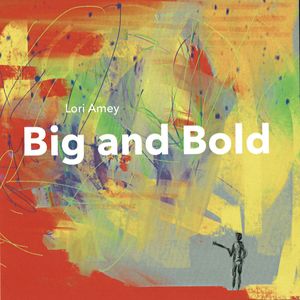 BIG AND BOLD represents a broad landscape both sonically and lyrically. The title, based on track 3, really encompasses the overall theme of risking everything in the search for truth. 
Released 1/19/2018 
All Lyrics/Music Written By Lori Amey 
Recorded/Mixed/Mastered By Corban Roberts at Tessitura Studios, Denver CO 
Co-Produced By Lori Amey and Corban Roberts 
Art Concept By Lori Amey, Artwork By Pete Robinson 
Graphic Production and Audio Replication By Atomic Disc, Salem OR 
Copyright 2018. Teppu Publishing. Leema Records. BMI Affiliate.